New Delhi: In the last match, the defending champions Mumbai Indians, who won six wickets against Kings XI Punjab in the last match, won the match against Kolkata Knight Riders at the Wankhede Stadium in the 11th match of the Indian Premier League (IPL) on Sunday. Want to retain the rhythm. Mumbai, on Friday night, defeated Punjab by six wickets and kept their hopes of reaching the tournament in the playoffs. Thanks to this victory, Mumbai has reached the fifth place in the table. If Mumbai needs to reach the playoff, then he will not have to win the remaining five matches, but the two big ropes also have to be removed from the road. And they have to break in every and every situation.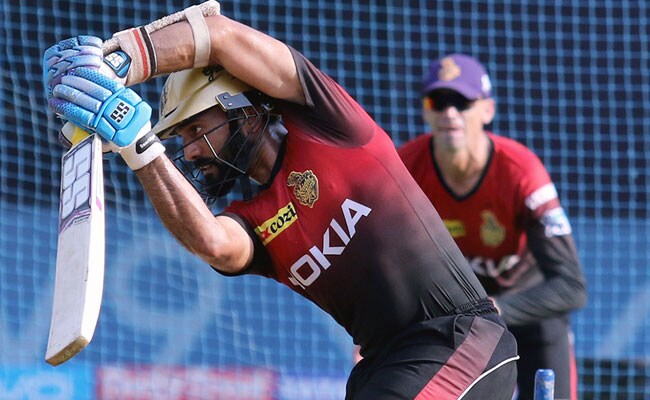 For Suryakumar Yadav (340 runs) for Mumbai, all batsmen are struggling with rest captain Rohit Sharma. Young wicketkeeper Ishaan Kishan has been unable to redeem the opportunities, so the Pandya brothers lacked regularity in the performance. Go into a match, then hide in the second match. Apart from this, Mumbai will have to improve their bowling in the death overs. In the last match, Hardik Pandya and Mitchell McClenaghan had looted 20 runs in the last over.
On the other side, Kolkata, with five wins from nine matches, will want to strengthen their position. His batsmen are skipper Dinesh Karthik (280), Chris Lynn (260) and Andre Russell (207 runs) in excellent form. Sunil Narine in the opening and Shubhaman Gill in the middle-order are strengthening the team's batting. Tom Curren, Mitchell Johnson, and Shivam Mawai need to achieve a milestone in bowling. For today's competition, 11 players from both teams can be:
Kolkata Knight Riders: Dinesh Karthik (Captain/wicketkeeper), Sunil Narine, Chris Lynn, Rinku Singh / Nitish Rana, Robin Uthappa, Dinesh Karthik, Shubman Gill, Andre Russell, Shivan Mavi, Piyush Chawla, Mitchell Johnson / Tom Kuran, Kuldeep Yadav
Mumbai Indians: Rohit Sharma (captain), Suryakumar Yadav, Evin Lewis, Ishaan Kishan (wicketkeeper), Hardik Pandya, Kunal Pandya, JP Duminy, Ben Cutting / Mushfiqur Rahman, Mitchell McLenaghn, Mayank Markande and Jaspreet Bumrah
Changes in the fortunes of Mumbai have started. Nevertheless, its Mumbai must find two things to solve. The number one win today is very strong and wins in two consecutive matches against the KKR being fired, while at the same time finding a way to win at home ground Wankhede. The reason is that only three matches out of four have won, but before that, it will have to win today as they go today, then go to the tournament.